As an old country with four seasons, Iran is the perfect choice for tourists who love to visit some eastern areas. In this article, we will show you some lovely places like Iran tourist destinations. To make your research easier, we tried to categorize each wonderful place and narrow them down to four groups. Though this post is not a comprehensive one but useful tips are included in it.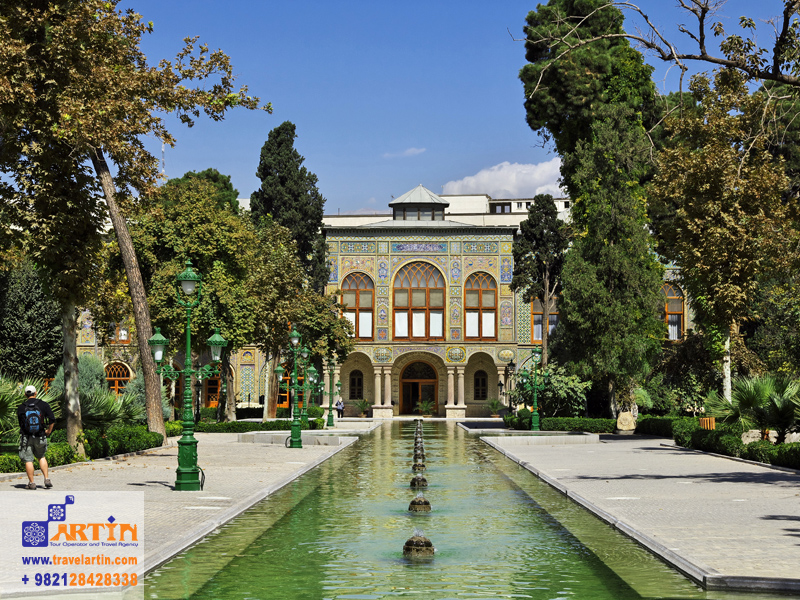 Historic Sites
Considering the antiquity of this country, the number of historic destinations are more.
1) Golestan palace
This magnificent place was built during the Qajar dynasty. It is based on the mixture of the Persian, Russian and western styles. As one of the oldest buildings in Tehran, it was worthy to be put on our Iran tourist destinations list.
2) Sa'ad Abad palace
Our next suggestion in this Iran tourist destinations article is the special palace that was devoted to the royal weddings. After Reza Khan's death, they changed some parts by the order of the next king.
3) The glass and ceramics museum
It is also known as the Abgine museum. This museum includes many
gorgeous painted ceramics and glasses from the 12th century, which is known as the golden age of making glasses in Iran.
| | | |
| --- | --- | --- |
| | Set your 30 min personal travel advisory meeting! | |
4) Perspolis
This area that is also known as Takht-e Jamshid belongs to the
the great empire of Kousosh, the king of ancient Persia and takes place in Shiraz. One of the most glorious buildings ever that was burned to the ground during the attack of Alexander. If anyone is looking for some proper Iran tourist destinations, this is one of them.
5) Naghsh-e Rostam
It is located near the Perspolis. Some of the ancient kings and
queens were buried there. There are also some cope stones describing the wars and the victories of the kings of Persia. Considering the important details that this site can give us about this empire, we put it in our list of Iran tourist destinations.
6) Alexander's prison
The interesting fact that made us put this site in our Iran
tourist destinations list is that this place is not originally a prison and was not even built by Alexander. It used to be a school in the 15th century. Rumors say that Alexander used the deep well in the middle of the courtyard as his dungeon to keep his prisoners but many researchers refuse to believe such a false fact.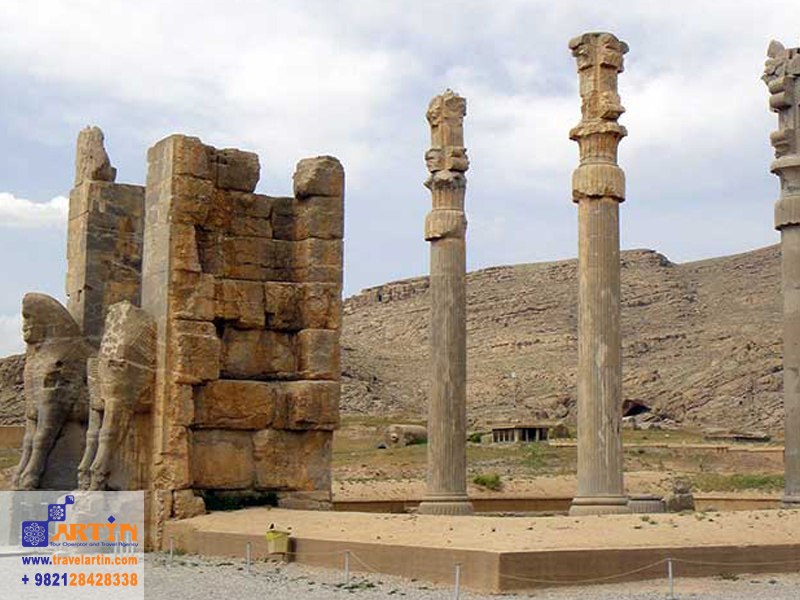 Combination of Religion and Beauty
Iran has many beautiful and old mosques and churches. You will be amazed to see the touristic destinations of Iran and the wide range of touristic sights that you can include in your package while traveling to. You can use the page called TOURS to Iran to choose among the different tours and learn more about them. Here we enumerate some of the religious and beautiful sight seeings:
1) Quran Gate ( Darvazeh-e-Quran )
This beautiful and giant gate was built in Shiraz by the order
of Karim Khan Zand, the king of Iran. He said to put a holy Quran on the top of the gate so all of the travelers and people who pass it would be blessed and secured under God's protection.
2) Blue mosque
This beautiful building that was built around 1465, is tiled with the most beautiful ceramics. Sadly, it was badly damaged because of the earthquake in 1778. Nowadays it has missed many precious parts but you still can find the original tiles near the entrance.
3) Vank cathedral
4) Zoroastrian fire temple
This temple is placed in Isfahan province. It was one of the most important places that people used to hide their treasures while the attack of Alexander. This place also has a secret tunnel to a nearby city.
5) Saint Stepanos Monastery
This beautifully made church is one of the most important historical churches. The importance of this building is not only in its religious aspect but in fact, it is a very old and historic building which has doubled its value.
6) Pir-e Sabz Chak Chak
The special place for Zoroastrian prayers. The reason for naming it Chak Chak is because of the sound of the water dripping on the walls. The legend says that they are tears of a lady who was hiding there from her enemies. This place can be a nice choice on the Iran tourist destinations list.
Touristic destinations, Engineered Vs. Natural resorts of IRAN

This country has four seasons. Therefore, many different cities have provided us with a great nature. In this section, we are going to inform you about the places on our Iran tourist destinations list that have natural importance.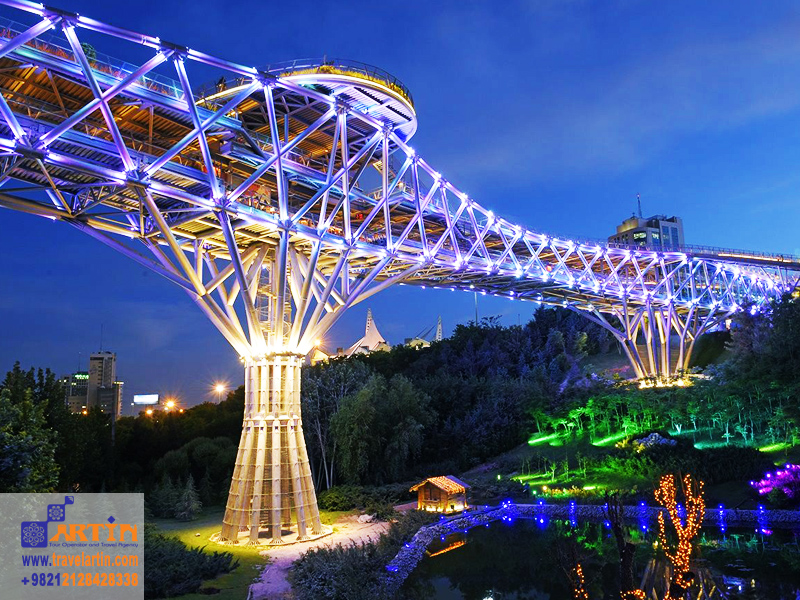 1) Ab-o-Atash Park
This area is also known as Ebrahim park ( park-e Ebrahim ). There are fire towers that make flames as high as 8 meters and also a large area was designed for water play. This park is connected to Nowruz park by a bridge called the Tabiat bridge.
2) Maharloo Lake
Some people call it the pink lake. It is placed in Shiraz and has a large amount of salt, potassium, etc. in the middle of summer, because of the evaporation and increasing the amount of water, the color of this lake turns pink.
3) Dizin Ski Resort
The first ski and winter sports resort in this country, which is
one of the best Iran tourist destinations ever. The best time to visit this
site is from December to May. It is also one of the 40 highest ski resorts in the world.
4) Damavand Mount
As the highest mountain in the whole country, it has a
breathtaking view. Many mountain climbers visit this country to challenge themselves. It also has a rich and beautiful nature.
5) Colorful Mountain
The colorful mountain or Aladagh Lar is one of the most
beautiful natural sites that is located in Tabriz. The best place for anyone who loves photography! The best season to visit this spectacular mountain is in summer. This masterpiece is known to display the colors of a rainbow.
6) Ali Sadr Cave
This beautiful cave is in Hamedan. It is the world's biggest water cave and each year, many people choose it as one of the Iran tourist destinations.
7) Hormuz Island
One of the most famous islands that exists in the Persian Gulf.
It is also a part of the Hormozgan province. One of the interesting parts about this island is its mountain. It is known as the red mountain and people use its soil as a seasoning. It is the only edible mountain in the world. Natives also call this island the rainbow color considering the great variety of colors in its mountains.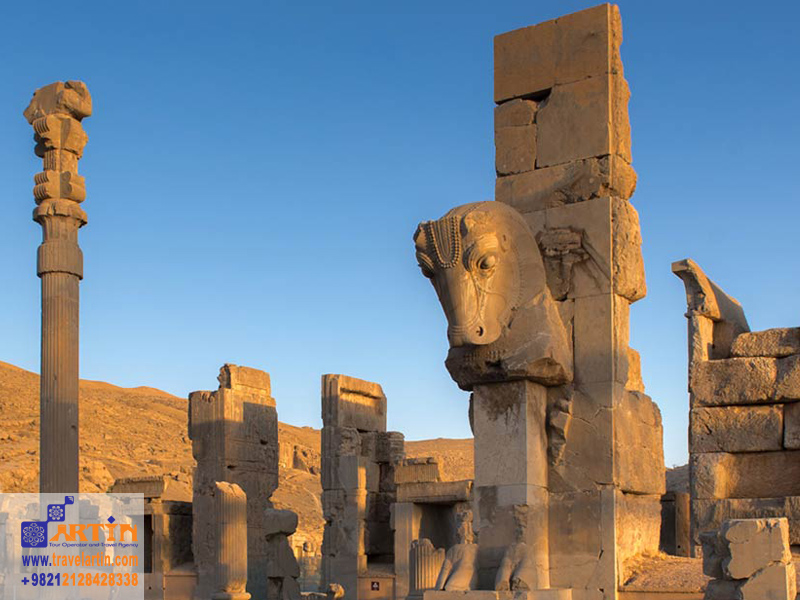 8) Hengam Island
Another beautiful island in the Persian Gulf that is worthy to be in the list of Iran tourist destinations.
9) Raghaz canyon
Many people who have visited this beautiful and unique canyon,
consider it one of the best Iran tourist destinations. This canyon is harder to traverse compare to other canyons so if you are looking for excitement, this is a perfect choice! It is located in Fars province.
10) Masal village
This dazzling site is placed in Guilan province. as one of the Iran tourist destinations, it will impress you with dense forests, its thick fog and its beautiful view of clouds. Even in hot seasons such as summer, you will need your warm clothes if you want to visit this place.
Is Iran worth visiting?
Yes, Iran is one of the friendliest nations with people so hospitable that they'd invite you for a meal at their homes. Iran has some beautiful architectural structures to see.
What is famous in Iran?
Other than its carpets, Iran is famous for saffron which one can take back home as a souvenir.
Which is the most beautiful city in Iran?
Esfahan is one of the most beautiful places to visit in Iran and should definitely be on one's list. The famous attractions to visit here are Naqsh-e Jahan Square, Imam Mosque, and Sheikh Lotfollah Mosque.
Follow us on instagram