Why is Iran Tour the Best Tourism Choice?
You may be thinking of choosing a unique and interesting tourist destination. Here are 8 reasons why you should overcome your doubts and travel to Iran as soon as possible:
1. Iran is safe!
You might ask, Is it safe to travel to Iran? Whether you travel to Iran as a group or individually, whether you are a man or a woman, whether you arrive in Iran by day or by night, Iran is a very safe country.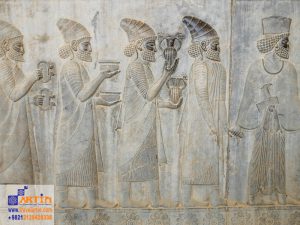 2. Iran's attractions are famous all over the world
Iran has been recognized by many authorities as one of the most popular destinations in Asia. Many say that the year 2020 is the beginning of the endless era of foreign tourists traveling into Iran. You can gain more information about Iran on the Iran tour Trip Advisor page.
3. Hospitality
Iranians are hospitable people because of their culture. From Tehran to Tabriz and also other cities, when you meet the Iranians, they invite you to their home.
4. Ancient history
Persepolis is probably the most famous historical site in Iran, but it is not the only historical site. From ancient Persia to modern Iran, it is a long historical journey that you can experience by visiting this country and viewing monuments belonging to different eras.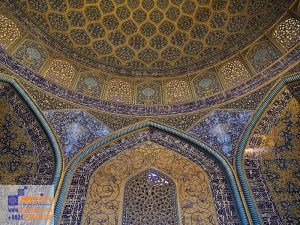 5. Iranian architecture
If you visit an Iranian mosque, palace or bazaar you will find beautiful and elegant decorations. It doesn't matter if you are inside or outside an Iranian building, in any case, the elaborate Iranian architecture is definitely something that attracts you as a tourist.
6. Crafts
Each of Iran's provinces, cities, and even villages has its own handicrafts. In Yazd, you buy a beautiful cashmere, buy carpets in Tabriz, and in Isfahan blue decor and beautiful tiles. Everywhere you travel in Iran, you can return home with a unique souvenir!
| | | |
| --- | --- | --- |
| | Set your 30 min personal travel advisory meeting! | |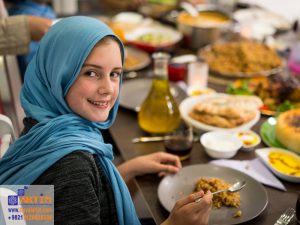 7. Iranian food
From pistachio to black tea and from saffron to kebab, from Mirza Ghasemi to vegetable Kareem these Iranian foods are all so delicious! some foods are specific to certain areas of Iran, such as Mirza Ghasemi, which is originated in Gilan, or meat Daisy which is originated in Ardebil.
8. Low costs
Whether due to sanctions or as a result of the devaluation of the national currency, travel to Iran is now very cheap. The train journey from Tehran to Tabriz takes 8 euros and the bus journey from Ardebil to Lahijan will cost less than 3 euros! Spending the night at a 4-star hotel cost around € 30. You can stay in a Royal Suite without paying too much!
 You can use the page called TOURS to Iran to choose among the different tours and learn more about them.
Best time for Iran tours (March, December,…)
Given the vast territory of Iran, there are at different times of the day with different climates. In fact, there are different types of weather and conditions in Iran; depending on where you are, the weather can be wet, dry, warm or cold.
July is the hottest month in Iran. In winter, you may also find significant snowfall in certain areas. From hot summers to often cold winters, beautiful springs, and wonderful autumns, there is a vast climate variety in Iran. While summers are usually warm, temperatures in winter, especially in the mountains, are often below zero.
The coastal areas of the northern Caspian Sea are temperate and humid. The southern parts near the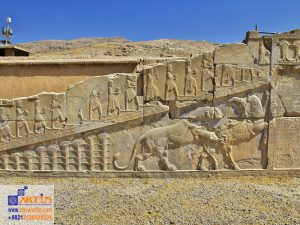 Persian Gulf are always warmer than in central Iran, but with more pleasant winters. Northwest Iran is about 10 to 15 degrees cooler than the rest of Iran.
Due to this climate variation, one can enjoy swimming in the warm waters of the Persian Gulf while enjoying winter sports by a short few-hour journey meanwhile!
In general, spring and autumn are the best times to visit Iran, although the weather may be slightly warmer in summer. The best time for Iran travel is from April to early June and late September to early November. You can also experience the chilly weather in the Gulf Islands during January and February.
These months are the best time for tourism. In other months of the year, there will be very cold or very hot weather for those who are not familiar with such extensive weather conditions.
If you want to go skiing, you need to plan your trip between November and March.
There are beautiful flowers and rose festivals in Iran between April and June. While hunting season outside of Iran coincides with the January holidays, in Iran it is from October 23 to February 19.
So, depending on the season and areas you plan to visit, you need to have a specific plan for your trip. You can gain more information about Iran's climate at the Iran tour TripAdvisor page and then you can apply for Iran tour reservation here.
Iran tour selection and reservation guide
How to book a tour online?
Step One: Flight + Hotel Search: When booking an Iran travel tour, select "Flight + Hotel" and enter flight and passenger information.
In the search form, you can book a hotel for the whole trip or only a part of your trip. on routes that have a high flight distance, as you arrive at the hotel the next day, the second option allows you to choose your arrival at the hotel a day later.
Step Two: Select the flight and hotel you want in the search results. The list of flights and hotels will be displayed according to your itinerary. The first search result is your best flight and hotel offer price and will continue with the same order; in addition, booking Iran travel will allow you to search more accurately according to your interests and tastes. for this, you can choose your preferences using type filters such as the hotel's place, hotel's rating, hotel's price range and hotel's area and facilities.
The price shown is the total price for all occupants and the total length of stay; rooms are also shown in each hotel according to the number of passengers, and you can change the room if you are not interested in it.
You can also select the flight path & agency before traveling to Iran.
Step Three, Registering Passenger Details: At this point, you will first be asked about the passenger details. After you enter the information and confirm, you go to the next step. You can also take advantage of the benefits and discounts by choosing to join a customer club and registering your club number.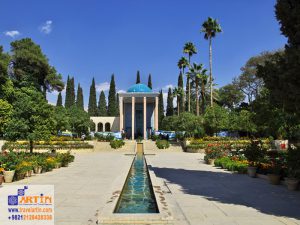 Step Four, Select Services: At this point, you can select and approve your favorite travel services such as visas, airport transfers, destination tours and even travel insurance.
Step Five, Issuing a Pre-Invoice: After confirming the desired services, your pre-invoice is issued. After reading and agreeing to the rules of the "Final Reserve Registration" contract, you can connect to the portal for online payment.
Step Six, Online Payment and Receipt of Documents: Once you have paid the contract amount, you can download the receipt and keep it for further use.
If you have any questions or you want us to arrange the booking for you, you can reach us at the Contact us section.
Iran tour packages
Artin travel offers several Iran tour packages such as: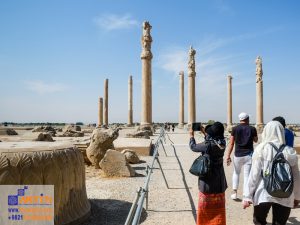 this tour mainly consists of visiting Khuzestan, Isfahan and south Iran tour.
culture and venture Iran tour
This tour includes visiting beautiful cities in Iran such as Tehran, Kashan, Isfahan, Shiraz, Yazd, south Iran tour and so on.
Active and adventure Iran tour
You can visit the most adventurous and interesting Iran travel experience through this tour through our Iran tour center. Get ready for adventure travel! These packages contain Iran desert expedition, Caspian green belt, and Iran Dizin & Shemshak Ski Tour.
Classic and cultural Iran tour package
This package mainly contains northwest Iran tour, 8 Days 8 UNESCO WORLD Iran tour.
For more information about Iran tour packages, south Iran tour and Iran tour reservation, you can visit this page and you can also take a look at Iran tours TripAdvisor. Also, if you need specific information (eg Iran tour from Delhi or Iran tour packages from Mumbai) please search for it on the website or contact us.
Follow us on instagram