Why rent a car?
Most people have the impression that they have to buy a car to own it. But fortunately, nowadays we are faced with an industry called car rental ( condo car rental, driverless car rental, driverless car rental, formal car rental, bridal car rental ) where we can provide our needed cars for as long as we need.
There are many situations and conditions in human life such as travel, weddings, working conditions, etc. In such circumstances, a safe and luxurious car can be useful. Some people prefer to rent a car from Iran rental car companies instead of buying a car.
When traveling to Iran, The need for a safe, comfortable and luxurious Iran rental car is always felt! No doubt some of the luxury cars you see on Iranian roads are rented. You can also get your needed Iran rental car in the form of a leased car or an Iran rental car without a driver from a Modern Iranian car rental Company. suppose you have an important job in Iran that can impact your future! Having a modern, luxurious car can be important and effective in getting this job done and closing the deal.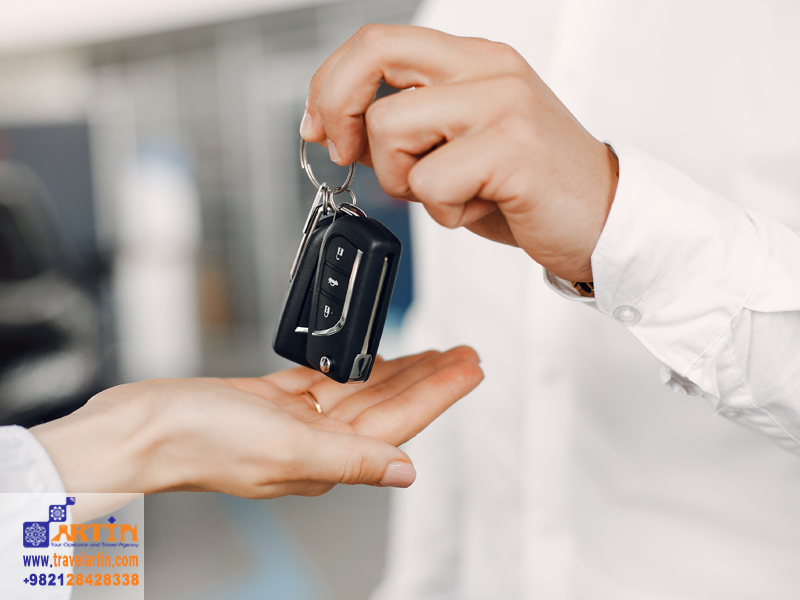 public and private cars, what is the difference?
At Artin Travel we have three and a maximum of four Iran rental car service providers. One of these companies is "Saadat Rent" and another one is "Eroupecar". The Europcar company is known among our customers more than the others. The distinctive feature of the Artin Travel is that we offer Iran rental cars for foreign travelers with and without a driver. In fact, we do all the work with Iran rental car companies to help you travel and tour Iran in a more relaxed and confident way!
Cars provided by our Iran rental car service providers are categorized into public and private cars. Driverless cars with a maximum capacity of five passengers can be rented as private cars. To rent these cars from Artin Travels you need to deposit some money as a guarantee.
What distinguishes us from other travel tours is that we offer public Iran rental car services (beyond private car rental). Currently, the public cars we offer at the Artvin Travel include Toyota Hays and Van H350 van, which can transfer up to 13 passengers each! Note that you can not find services like this in any other Iranian travel agency! In other travel agencies, firstly you should book their whole package to be able to use all their car rental services and none of them offer public car rentals at the time! So we are the first company to offer public car rentals in Iran for foreign travelers!
| | | |
| --- | --- | --- |
| | Set your 30 min personal travel advisory meeting! | |
-Iran car rental with or without a driver?
Car rental with driver services is offered to people who wish to have a car for more than 24 hours. For a variety of reasons, including a lack of familiarity with the city or the enjoyment of ceremonial services, a trained driver would prefer to accompany them during the car rental period.
You may need to rent an Iran rental car without a driver for a variety of reasons. Renting a car can bring you a variety of benefits, which we will mention here. By renting an Iran rental car without a driver from the Rental Institute you can enjoy driving in all kinds of cars all over the world and discover the true feeling of driving.
You can also choose a Driverless car rental suitable for different applications. You can choose the right vehicle for your use by visiting the Rennet Sponsor from our extensive fleet of cars.
Traveling with friends?
If you plan to use the car with more people, you can choose one of the more high-end Iran rental cars. Usually, these cars can seat seven to eight people. This way you can stay with your travel companion all the time and enjoy moments along the way with friends and family.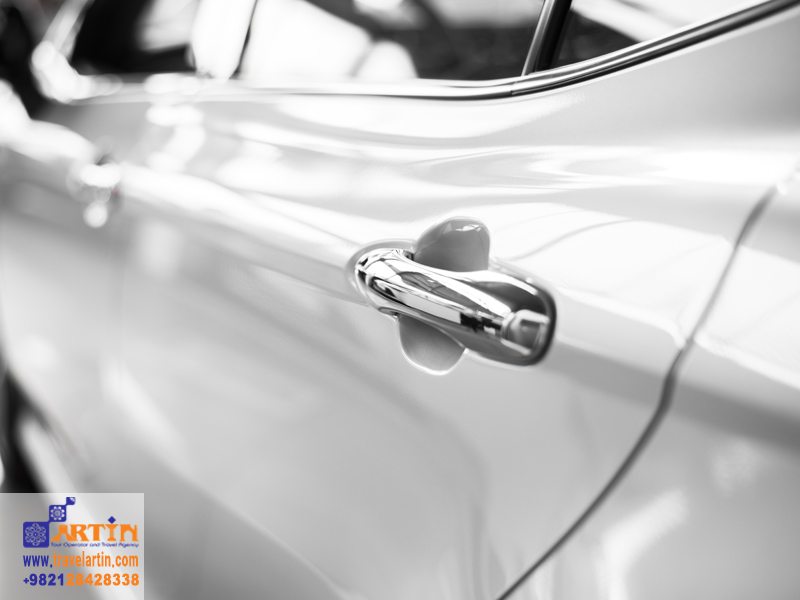 Got an important job appointment?
If you have an important job in Iran, you can make a great impact on your audience by renting a luxury Iran rental car without a driver. The luxury Iran rental cars in the Rennet support range are very clean and beautiful and are one of the best in the world today. These factors are very effective in the first meeting of business meetings.
Are you planning a trip with the kids?
It is true that driving children can be difficult and risky due to safety issues while traveling by car, but most Iran rental car services also provide baby car seats on request. This way you can enjoy a safe and enjoyable trip with your young children.
Don't want to look like strangers?
If you are not a resident of Iran and are visiting the country for business or tourism reasons, then it is advisable to rent a driverless Iran rental car for your temporary stay in Iran. In terms of security, it is better for people to view you as a citizen than a traveler!
You can also rent an Iran rental car with the driver if you have an outside guest at your work appointment. The Renter sponsor will provide you with regular, specialized and multilingual drivers for as long as required.
If you need an Iran rental car without a driver or with a driver, consider renting a car through our rental list now and choose a car that is most suitable for your use.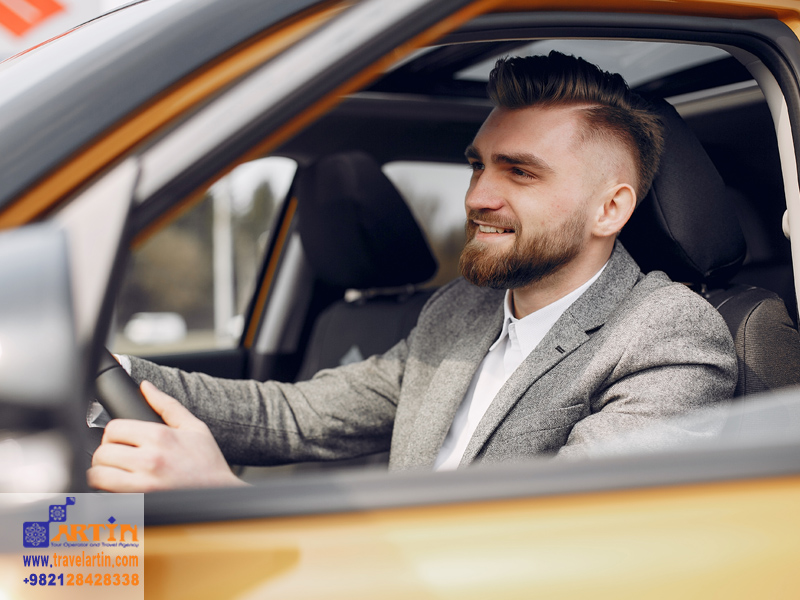 What luxury cars can be rented in Iran?
Many Iran rental car companies in the country are leasing luxury brands such as Ferrari, Porsche, Benz, BMW and more to their customers. One of the benefits of these cars is that you are in the best possible safety! As you know, these luxury cars have to go through the toughest tests to be able to mass-produce. In addition to your security, you also get great comfort in these Iran rental cars. Nowadays, with a wide range of activities of tourism in Iran, car rental companies have been able to import any type of foreign luxury cars. One of the things that can be hard for anyone to do is a double park. Exterior luxury Iran rental cars with Auto Park feature make it easy for you. You can park in the area you want to park in, then the car itself makes it easy to use with the sensors built into it. Another option is automated navigation. By using this feature you can also specify your route and the Iran rental car itself will automatically follow the route you want with traffic rules in Iran such as speed. Luxury options and amenities like seat heating and cooling, massage seats, etc are found in these types of cars that make your driving experience in Iran easier and more enjoyable.
Renting vans in Iran
The van is one of the road vehicles designed in different models by different companies. The van is currently used to transport passengers, cargo and even mobile accommodation. Currently, many tourist agencies use Iran rental car services for their incoming tours and transferring passengers from the airport. The van that is currently used to transport passengers on tourism and passenger transfer destinations in Iran is a Toyota van, known as Van Heis in the market. Another popular tourist van in the Iranian shipping fleet is known as the Hyundai H350, a Korean-made van.
Due to their size, structure and technical specifications, both of these tourist vans are easily accessible on all roads in the country. It is important to note, however, that on journeys where passenger loads are too large, travelers may sometimes have problems with sufficient space for cargo. with the H350's van model, given the tall roof and larger seating space, there are better conditions for passengers, and even a tall person can easily stand in this type of Iran rental car. The van is highly secure and features an airbag system for passengers in the front of the car (driver and side seat).
Iran rental car conditions
Required Documents for Iran rental car services (Concealed Iran rental car, Driverless Iran rental car, Iran rental car with driver, Formal Iran rental car, Bridal Iran rental car)
Foreign applicant documents that are needed for Iran rental car services:
Passport
Round-trip ticket
$ 5,000 in cash
international driving certificate
for Special Applicants and Clients, Iran rental car conditions are according to the contract agreed upon by the parties.
For more information on the prices of modern international Iran rental cars, you can contact us.
Answers to frequently asked questions about Iran rental car
What is a World-class Car Rental?
World-class car rental means car rental services without the need for any paperwork, checks or other cumbersome guarantees; being the first and only Iranian licensed car rentals company to style a driverless car rental services Worldwide, we offer the cheapest Iran rental cars services in Tehran and other cities of Iran.
What are the highlights of Iran rental car prices?
All fleet Iran rental cars are officially owned by the company which means there is no intermediary at the time of renting the car as well as offering the cheapest car rental price.
How is the Iran rental car receive and return location determined?
One of the top advantages of renting an Iran rental car without a driver is that you can easily select the city and timeframe you want through the company's website or app. Then take the car to one of the branches, one of the airports of the country, the hotel where you reside, or any other point of interest, and come back at your choice (eg by Iran rental car services).
What are the benefits of renting an Iran rental car?
Artin travel is the first licensed Iran rental car company to offer all kinds of new and zero-cost cars, you can get your desired car anywhere in Iran, and return it elsewhere. 24hours support and full insurance coverage plus guaranteed cheapest Iran rental car!!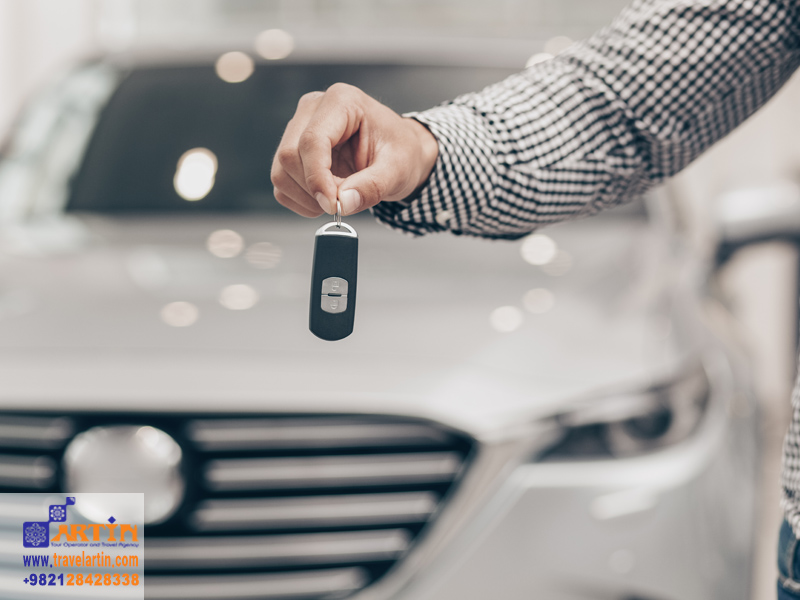 Can I get an Iran rental car at my desire location in Iran?
Our Iran Rental car Group is ready to deliver the requested cars to customers at any time and any place by establishing several branches in Tehran and big cities. Artin travel has its own Iran rental car services in each city as needed. For renting a van, we have more branches in cities like Tehran, Isfahan, Tabriz, etc. Car rentals in the north of Iran is also one of the areas where demand is sometimes higher than supply, which is often the case during holidays, but our Iran rental cal services are always available in Tehran.  At Artin travel, we have provided all of these services for the well-being of the Iran tourists and we intend to serve our clients in a decent way.
Sightseeing with an Iran rental car
Some tourists are looking for Iranian cars and others are looking for luxury cars. Each of these has its advantages and disadvantages. Renting an Iranian car is cheaper and certainly easier to drive, and the amount of commitment and risk involved is lower than renting a foreign car. If you want an Iran rental car, why spending much money on luxury cars when you can have an Iranian car at a lower price?
each one of them has its own advantage and commitment and it is the choice of the customer's wishes, depending on the needs of the customer for Iran rental car. Having at least one branch in the city at any time and any place, Artin travel is ready to deliver on-demand cars to customers.
Follow us on instagram