Iran (meaning: Aryan land), officially known as the Islamic Republic of Iran, is a country in southwestern Asia and in the Middle East with an area of ​​1'648'195 square kilometers (18th in the world) and based on the yearly census, it has a population of about 80 million. The capital, Iran's largest city and political and administrative center in Tehran.
The tourism industry in Iran has great potential for growth and development. According to the World Tourism Organization, Iran ranks 10th in the history of ancient and historical attractions and fifth in the world in natural attractions, making it one of the safest countries in the middle east and the world in terms of security for foreign tourists.
Iran is bounded on the north by the Republic of Azerbaijan, Armenia, Turkmenistan, and the Caspian Sea, on the east by Afghanistan and Pakistan, on the west by Turkey and Iraq, and on the south by the Persian Gulf and Oman Sea. The most famous religious minorities in the country are Zoroastrians, Armenian Christians, and Jews. Various races such as Lur, Kurdish, Turk, Gilak, Baluch, etc. are also races of this beautiful and ancient land. Stay tuned for Iran travel tips in this article!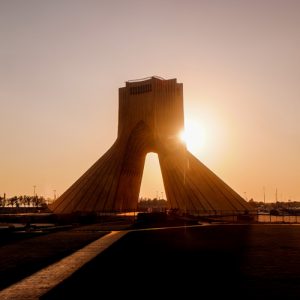 Why travel to Iran?
Iranian architecture alone can attract any human being from every corner of the world, combining Islamic architecture with Iranian architecture has created fascinating historical attractions that fascinate every tourist.
If you are looking for some Iran travel advice, we should mention that All the tourists who have traveled to Iran have defined the hospitality of the Iranian people and Iran travel service was unique, so if you watch the videos of tourists in Iran travel blog, many of them will be Iranians' guests in their houses!
Because of Iran's thousand-year history and civilization, there are many historical attractions in Iran that many tourists from all over the world come to see, such as Persepolis and the tomb of Cyrus. You can discover more sights in our Iran travel blog.
Iranian cuisine is another thing that fascinates tourists. in Iran, you can taste the most delicious barbecues in the world, Iran garlic foods, as well as dishes such as Fesinjan and the local cuisine of each city that is unique to it. You can discover some Iranian food our Iran travel blog.
Traveling to Iran is Affordable
Given the rising costs and the cost of consumer goods and services, travel to Iran is still inexpensive and affordable for tourists and at a low cost, you can visit most of Iran's cities and attractions.
From handmade carpets to Iranian handicrafts and nuts, they are all the best of their kind. You can't travel to Iran and go back empty-handed, there are many souvenirs and memorabilia to buy in traditional Iranian markets.
| | | |
| --- | --- | --- |
| | Set your 30 min personal travel advisory meeting! | |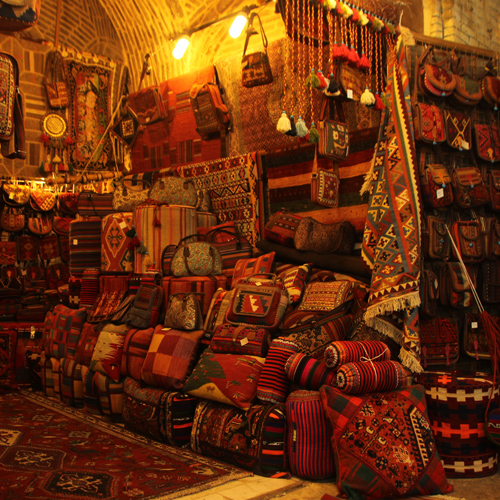 How to travel to Iran?
Traveling by plane is the most common way tourists choose to reach Iran. Reduced travel time, as well as the well-being of most airline users, are some of the reasons that have made air travel popular and as a top Iran travel tour choice.
For those who do not want to use the tour package services and prefer to come to Iran alone, Iran travel advice is to explain that there are airports in almost all cities in Iran. Some of these airports are international and you can travel directly to them – without first arriving in Tehran, the capital of Iran. Due to the limited number of foreign flights to and from the airports as well as the number of trips and times of flight, we do not recommend this option.
One good Iran travel advice for you is to use Imam Khomeini International Airport in Tehran. You can Travel to Tehran directly and arrange your itinerary from the Iranian capital. The advantage of choosing Imam Khomeini International Airport is that you have more options to use different airlines as well as the time and date of your flight along with Iran travel visa.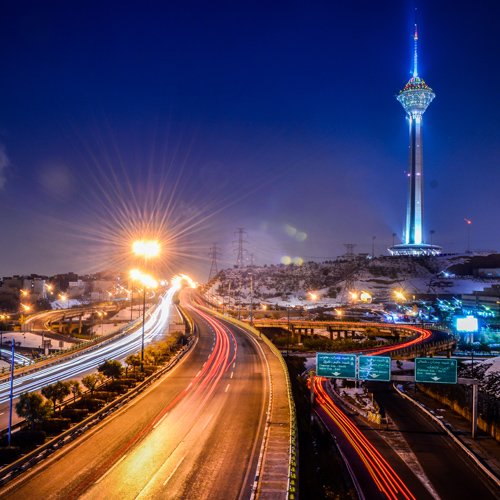 Road and car travel to Iran is mostly for tourists living in neighboring countries and Iran travel from India. Citizens of all visa-abolishing countries with Iran can travel to the country with the documents proving their identity through the borders of Iran. For more information on visa-free travel to Iran, please visit the Iranian Tourism Visa page or consult with Iran travel advisory Canada, Iran travel Barcelona advisory or see Iran travel agency list. You can also buy an Iran travel book and study that or visit an Iran travel forum. Unlike most countries in the world, the cost of bus and taxi tickets in Iran is not only inexpensive but also the cheapest in the world. For example, if you enter Iran from the border of Mehran, you can buy a regular bus ticket for only 640,000 rials and bring it to Tehran. Paying 1070000 rials you can also get your own buses (VIP) from Mehran to Tehran.
Best time for Iran travel
Iran has traditionally been called "the four-season country". The same is true today. You can experience a completely different climate in every part of Iran! You can experience snowboarding in Pisa at the same time as walking in the Egyptian desert under the scorching sun or drinking tea on the Caspian shores under the heavy rain!
With all of the above, we can say that if you want to know what the best time to travel to Iran and Iran travel from India is, you can tour the beautiful cities of Iran at any time of the season, but see some cities in certain seasons of the year.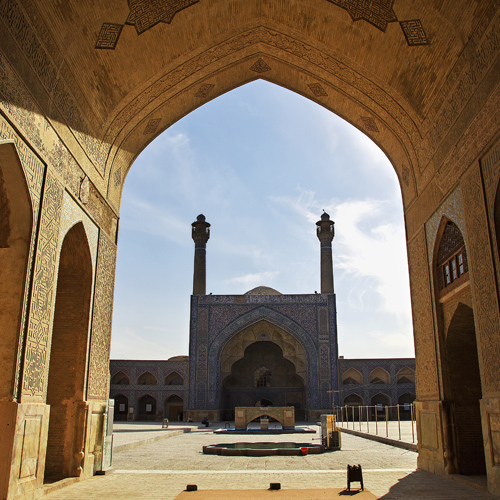 Best Iran travel destinations  (Important cities and places of Iran travel)
Tehran is the metropolis and the capital of Iran, as well as the 25th most populous city in the world. The city leads from the north to the mountainous areas and from the south to the desert areas, resulting in a different climate in the north and south. The city is made up of an astonishing mix of modernity and traditional architecture. The city of Tehran, a city of thousands of years old, was once the capital of the Persian city of Ray. It consists of a harmonious mix of old buildings, magnificent mosques, luxurious mansions, mosaic parks, and modern buildings. Although not a historic city, it's unique attractions are worth a visit.
Mashhad is the second-largest city in Iran journey and one of the most important cities in Iran travel itinerary. The city is home to many tourists every year. Today, it is one of the busiest cities in Iran and the Middle East in terms of Iran travel. Perhaps the main purpose of the visit to Mashhad is the pilgrimage, but the tourist attractions alongside the cafes and restaurants as well as the colorful markets make the trip to Mashhad more attractive and make Mashhad one of the most spectacular historical sites in Iran journey.
The beautiful turquoise world of the world, the beautiful city of Isfahan, an ancient city in central Iran and after Tehran and Mashhad, is also the third most populous city in the country. Isfahan is also the second most visited city after Mashhad in terms of Iran travel tours and attracts many tourists annually. With its beautiful Islamic architecture, palaces, covered bridges, mosques, and unique minarets, the city has earned itself the title of half the world in Iran journey! Whether you are shopping for traditional clothing, hiking and immersing yourself in ancient and historical monuments as well as drinking a beverage in a traditional café in Iran journey, this city has special plans for you.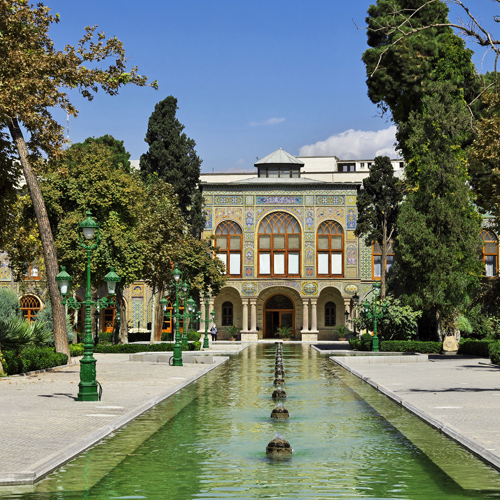 One of the other most important and spectacular cities in Iran journey is Shiraz. A city is known as the city of love, and for many tourists, it is the best and most beautiful city in Iran travel. Shiraz is one of the most beautiful cities in Iran and the birthplace of great poets like Saadi and Hafiz. The city's many historical and natural attractions have made it a popular destination for tourists to enjoy Iran travel. In this city, one has to look for Aryan history between its buildings and streets.
And yet Yazd, the world's first adobe city and the second historic city after Venice, Italy. Hearing these two characteristics, it is enough to make Yazd a major tourist destination in Iran trip. The city attracts many Iran trip travelers with countless monuments. Yazd is one of the most important cities if you are looking for a peaceful and historic city and most of all for adventure in Iran trip.
Kish is the Pearl of the Persian Gulf and the beautiful Iran trip island in the south of the country. Beautiful and unique in nature and calm beaches covered with coral sand and clear and blue sea water that allows you to view aquatic species in the deep. Many Iran trip travelers visit the island each year to enjoy it's peaceful nature and atmosphere, along with its amusement and tourist attractions.
Kermanshah, Bushehr, Ardabil, Tabriz, Kashan, Orumieh, Kerman, northern parts of the country and many other cities are the other most important and spectacular cities in Iran.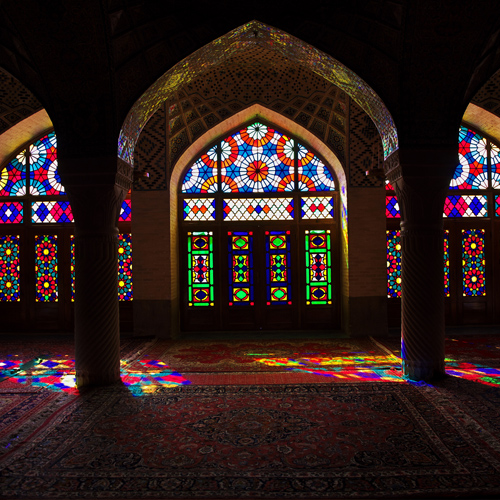 Is Iran travel safe?
Contrary to the negative propaganda and Iran travel warning of some Western media, Iran is a safe country and does not pose a threat to citizens and tourists, so Iran travel safety is considered good. In recent years, despite the rise of terrorist groups such as ISIS and the Taliban in the Middle East and some of their attacks in the heart of Europe, Iran has been immune from such anti-human rights movements and is known as the safe island of the Middle East. Despite the relative insecurity that prevails in the world, there is no Iran travel warning at the time and not one single major terrorist incident has been reported in the country.
How much does Iran travel cost?
Iran travel budget is closely related to your lifestyle and the type of trip you are taking. Would you like to pack your backpack and travel to Iran to see different lifestyles and cultures or would you rather spend your honeymoon in the most luxurious hotels and tourist areas in Iran? Depending on the purpose of your trip, your moods and personality traits, you should pay a different price for your trip to Iran.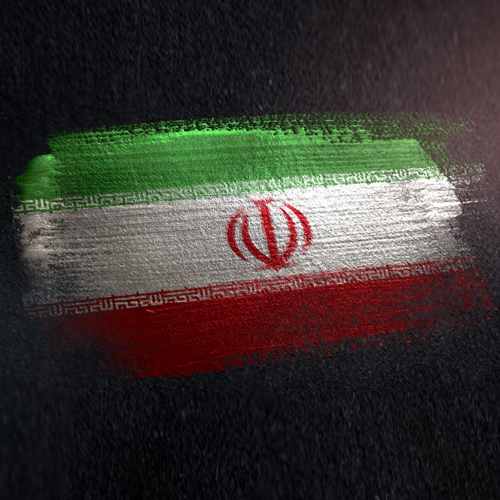 Keep in mind that if you buy Iran travel packages through Iran travel agency, you will not have to worry about the costs and you will pay all your expenses through the Iran travel packages you buy from the Iran travel agency.
Accommodation in Iranian hotels is usually more expensive. For example, you will never find a four-star hotel for under $ 100 per person per night. If you are looking for cheap and secure accommodation, we offer accommodation in Boomtown. These homes are licensed and provide you with the best of all amenities. However, they are less expensive than all types of hotels. Normally you should pay about $ 10 to $ 30 per person per night in Iran. The cost often includes breakfast and the Internet.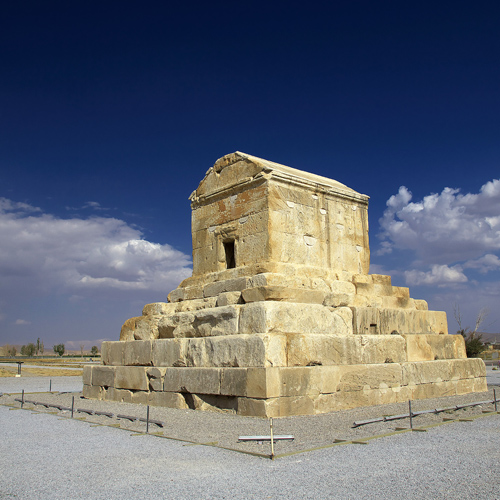 Here's a look at some of the popular tourist destinations for you to get a clearer view of shipping costs in Iran after reviewing Iran travel map and Iran travel guide book:
VIP Buses of Tehran – Isfahan: $ 8 (350000 Rials)
VIP Buses from Tehran to Shiraz: $ 18 (650000 Rials)
VIP Buses of Tehran – Bandar Abbas: $ 20 (750000 Rials)
Ordinary buses may not be very convenient, but they cost about $ 6 to $ 7 less than typical types. Many tourists prefer to use the plane to travel from city to city. Domestic flights are more expensive than bus transportation in terms of Iran travel cost. For example, you have to pay $ 60- $ 80 for a flight from Tehran to Shiraz and $ 50- $ 60 from Tehran to Isfahan. Keep in mind that in Iran the price of a flight ticket varies according to the flight time, the airline service provider as well as the season. You can get an Iran travel map for navigating easily.
On average, Iran travel cost for food is $ 4-6 for each meal.
Some of the FAQ about traveling to Iran
1. Is it safe to travel to Iran?
The answer is Yes. Iran is one of the safest countries in middle east. If you are going to explore Persia, you need to go beyond what is shown in the media. Traveling to a new destination might be stressful, but we suggest you read about Iran and its safety on popular influencers' blogs or the forums like trip adviser.
2. Do I need a visa to travel to Iran?
If you from Europe, Us and UK, yes you need a visa. You may read more about visa types and applications process here. There are a number of country citizens who can travel to Iran without a visa listed below
• Armenia for 90 days within 180 days of each visit
• Azerbaijan for 30 days
• Bolivia for 30 days
• Egypt for 30 days
• Georgia for 45 days
• Lebanon for 30 days
• Malaysia for 15 days
• Oman for 30 days
• Syria for 90 days within 180 days of each visit (but only if arriving by air straight from Damascus)
• Turkey for 90 days
• Venezuela for 15 days
• China
3. Can travel to US after visiting Iran?
Yes, you can travel to US. According to the new visa policies, visas are issued on the paper and there will not be a visa stamp on your passport, so no worries about the traveling to US or Arabic countries with travel restriction about traveling to Iran.
Follow us on instagram