Iran travel packages with the guidance of a good Iran travel agency provide the opportunity to learn the world's oldest civilizations with rich culture and history and magnificent landscapes If you plan to travel to Iran and want to know more about Iranian advertising and you want to get a real recognition of Iran Find a good travel agency and use travel packages.
What Iran travel packages to buy in 2020?
Iran travel agencies have packages for meeting travelers' needs. Travel agencies provide an Iran travel packages list to better serve their passengers to meet all their needs and they have Iran travel itinerary. If you have the experience of Iran trip you will know that the trips are divided into several Iran travel packages. The types of tours can be divided into different perspectives. Iran travel packag of all Iranian culture, ecological sightseeing, Iranian festivals and customs, religious events, daily tours, nature tours, desert safari, wildlife tours, bird watching tours, and cultural tours.
Iran travel packages range from one-day and personal tours to multi-week tours to all parts of Iran If you are planning on Iran's journey all over Iran, choose a travel package that will show you all over Iran in a few weeks. In other words, Iran travel packag include different destinations, different days, different travel devices, different resorts, that these factors will affect the price of Iran travel packages. Iran travel agencies provide customers with information on how vacationers and travel arrangements are handled by their operators, brochures and their sites.
Some travel agencies offer services beyond Iran's borders and do not start from a city in Iran There is another type of segmentation that includes perspective, if the itinerary for tourists is set up so that they experience a collective journey interacting with one another, this tour is called a Group Tour. In such circumstances, tourists do not only use the services provided by the tourist, such as air transport or hotels, but they travel together, experience the same plan and enjoy being together as a group.
If a group of tourists only use services such as air transport, airport transfers, and hotels, without establishing a special relationship between them and the touring agents, such a tour is considered an Independent Tour. Group tours can be re-divided into two more general categories. The first category is Public Tours or Scheduled Tours and the second category is Pre-formed Tours or Customized Tours. In public travel packages, tourists are not familiar with each other, but at the end of the tour, they feel they have new friends and acquaintances.
On customized tours, a group of tourists who are interested in visiting a specific destination or destination together with a specific schedule, choose a delegate to order a package tour based on their interests and preferences.
Read Other Posts – Learn More
Decide to VISIT IRAN
2020 Travel Packages
Tailor Made Tour
IRAN Travel GUIDE
Best Travel Agencies
Who uses Iran travel packages?
Since the second half of the 20th century, the number of international tourists has been growing at an incredible rate. Many lands have emerged as new destinations and travel demand markets.
Traveling from a luxury commodity has become an indispensable commodity in the consumer basket, and advances in transportation and communication technologies, urbanization, and increasing household income around the world have been a major driver of the move. Travelers use travel agencies and packages. Passengers can be Iranian or foreign.
These travelers travel for a variety of reasons and have different aspirations to overcome, such as visiting antiquities, acquaintance with customs, anthropology, nature and climatology, sports, science, Treatments, medicines, pilgrimages and visits to sacred places. You can go through a list of Iranian travel agency blogs and choose the best one you need.
You also get information on Iranian visas and hotels, destinations and attractions can be accessed online by travelers. They can help you with an internet search or consulting services. Ask your questions about searching for this space. But it is important to note that customers need to know exactly what they are looking for and how they can achieve the desired result. Therefore, travel agencies should be extremely careful when designing their audience is confused. The design of the tourism agencies website is a highly specialized idea-maker with many years of experience in the field is a sign.
| | | |
| --- | --- | --- |
| | Set your 30 min personal travel advisory meeting! | |
Top searches of Iran travel packages
Iran travel packages have a wide range and many cities in Iran can be listed. Because the cities of Iran have different cultural diversity of landscapes and natural attractions if you have the experience of Iran journey you will notice that many cities in Iran have their attractions and they are all spectacular. Most searched cities by travelers are Isfahan for its beautiful historic architecture, its magnificent gardens and Pasargad and Persepolis, cities of the Achaemenid Emperors and one of the largest archaeological sites in the world.
Yazd visited because of the Zoroastrian fireplaces, the crafts, the different styles of homes and the sweet pastries.  Deciding about a tour of Iran, how, when, how long, and how long a tour can be for a holiday in Iran is very difficult. Agencies that provide packages such as Iran travel packages from Pakistan, Iran travel packages from Singapore, Iran travel packages from India. It is best for everyone to choose the package that will make the best Iran journey.
How we can use Iran travel packages?
If you plan to travel to Iran and want to know more about Iranian advertising and you want to get a real recognition of Iran Find a good travel agency and use Iran travel packages.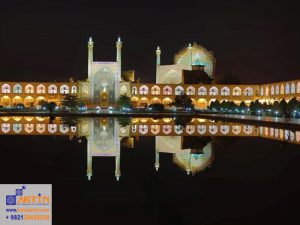 By choosing a good Iran travel agency that offers Iran travel services and knowing your travel needs and expectations, we can benefit from Iran travel packages services, you can tell your needs to Iran travel agency experts to let you know the details of Iran travel packag and Iran travel restrictions, which are essential for a great Iran tour experience. Another way to use Iran travel packages to have Iran trip in Iran travel packages blog where you can find all kinds of information that include Iran travel packages guide, Iran travel packag guide, Iran travel `tours and Iran travel visa .
Iran Travel costs on average
Prices of tours and packages vary. Iran travel packages cost depends on many factors including travel days, villages and cities visited workshops, desert or nature experiences, residence and vehicles. If you are traveling more days, you will have to pay more, if you are staying in an expensive hotel and 5- star hotels you will have to pay more. If you have big and important cities in your Iran travel packages and plan to visit those cities, you will pay more money because everything in the major cities of Iran is more expensive. Usually, the prices of Iran travel packages range between $900 – $2000. Travel Agencies Must Explain Iran travel packages budget to Travelers. So Travelers Can Make Better and Better Choice.
Transportation in travel tour packages can include various types of air, rail, sea or road transport. Depending on the demand of travelers, local amenities and travel package conditions, different types of transportation are included in the Iran travel packages.
Sometimes the shipping package includes a combination of different types of transportation.  Iran travel packages can be packed with tourists depending on the type of program and travel that tourists have requested, such as camouflage, cycling and more. Accommodation in travel packages includes the accommodation of tourists in a variety of accommodation facilities such as hotels, motels, pilgrims, guesthouses, resorts, passenger ships, camps, camps and even student residences.
Meals on travel tours can include a variety of catering services from upscale, traditional and conventional to self-service, fast food restaurants, coffee shops, and buffet.
The tour includes a tour of the tourist attractions and information about them. These attractions can be cultural-historical, ethnic, natural or even special events. These services are provided by the destination shuttle service, deploying a professional tour guide and executing a tour visitor's plan by the travel agency providing it.
Tourism is tied to shopping and shopping has become an integral part of travel plans; souvenirs and souvenirs are major shopping items for tourists. Shopping malls are separated from the attractions, which is why they are usually not accepted as entryways – from the traditional marketplace around the World's Role Square to the modern shopping malls in the capital. Since visas are provided individually for each passenger with a separate passport, the cost of these services is calculated in the same way. You can find the average and supposed cost in Iran travel blog or in Iran travel itinerary which tourist was written about Iran.
Find an Iranian travel agency that offers the best services to the highest standards that have National guides who are familiar with different languages ​​and who are proficient in all aspects of Iranian culture, history, architecture and today's Iran life today. Choosing a good travel agency will get you what you want. They will help you. In this way, you can enjoy your Iran journey with calmness.
Follow us on instagram