Holy Shrine of Imam Reza
The number one destination for Muslim pilgrims in Iran, the Shrine of Imam Reza is the burial place of the eight holy Imam of Shias. The shrine is one of a kind in architecture and beauty and is one of the largest mosques in the world. The vast and seemingly endless complex houses multiple buildings such as Goharshad mosque, Astan-e Qods-e Razavi museum, a grand library, a cemetery, and a dining hall.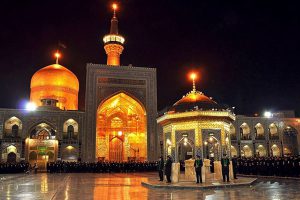 Tomb of Nader Shah
Nader Shah Afshar (1736 to 1747), one of the most powerful Iranian rulers and the founder of Afsharid dynasty rests here. He selected Mashhad as his capital and was buried there after being assassinated during a rebellion. The tomb is built in a beautiful garden that also houses Nader Shah Mausoleum, which exhibits objects belonging to the Afsharid era.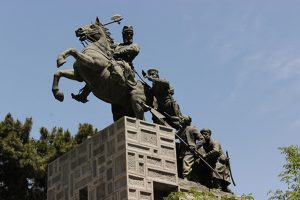 Tomb of Ferdowsi
Ferdowsi, the creator of the grand epic book of Shahnameh, rests here. Ferdowsi dedicated thirty years of his life to the completion of the Shahnameh, which contains more than 60,000 verses of epic poems and is considered the most important work of Persian mythology. The tomb of Ferdowsi complex has been structured in the early 1930s under the order of Reza Shah and uses Achaemenid architectural elements.
Tomb of Khayyam
The rest-place of the great Iranian Poet, Astronomer, and mathematician Hakim Omar Khayyam (1048 – 1131). As a mathematician, he is known for his work on the classification and solution of the cubic equations. As an astronomer, his greatest contribution is the design of Jalali Calendar, a solar calendar that is the basis for the Solar Hijri calendar that is used today. As a poet, he is famous for his quatrain poetry, and his poems have enjoyed global success.